HISTORY
Kid's Garden Club began in 2019 as a way to teach children the importance of getting outside, learning to grow your own food, embracing their creativity, and how God is at the root of it all. Over the years it has grown in number and location and has become an activity for the entire family to enjoy together.
ABOUT
Kid's Garden Club meets once a month from February through November at the community garden at the Millerstown Community Park. Comprised of over thirty volunteers, we teach from a multigenerational perspective giving the opportunity for families to learn together and keep the conversation going within their homes. At each monthly club meeting families rotate in groups through four different stations - garden lesson, bible lesson, art activity, and nature walk. Families not only attend garden club, but help tend to the community garden which provides produce to the community through a pick-your-own model.
For more information contact Mallory McClure at kidsgardenclubpa@gmail.com. To register your child, click on box below.
CURRENT SEASON
This year we kicked off our 2023 season with over 70 children and their families at New Harvest Community Church. Throughout the year we will focus on the fruits of the spirit and families will enjoy a fun take home activity each month. We will also be managing the community garden and sharing produce with local groups to distribute among residents of Perry County in addition to the pick-your-own model.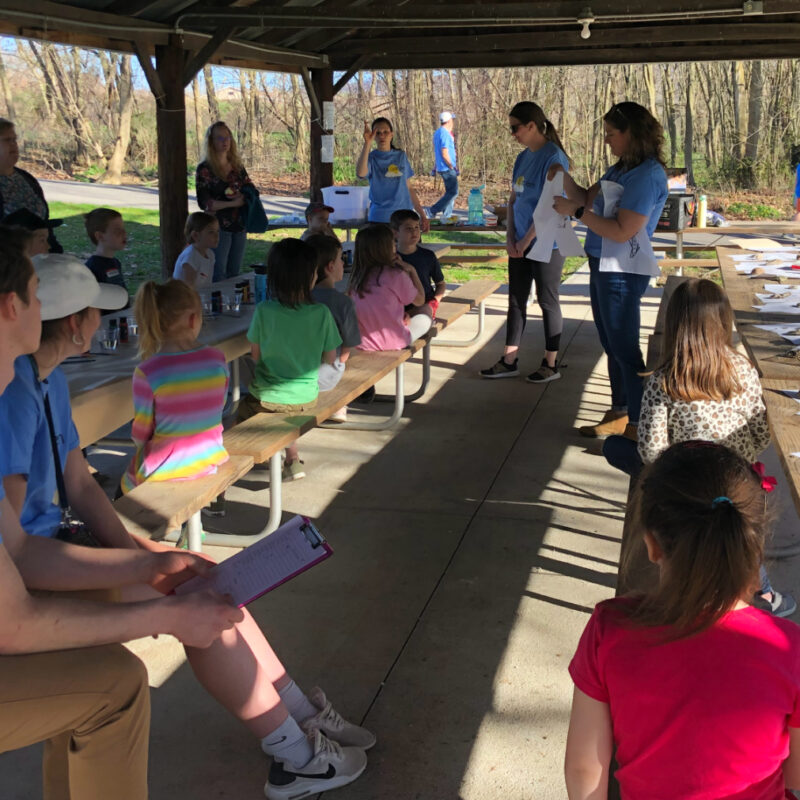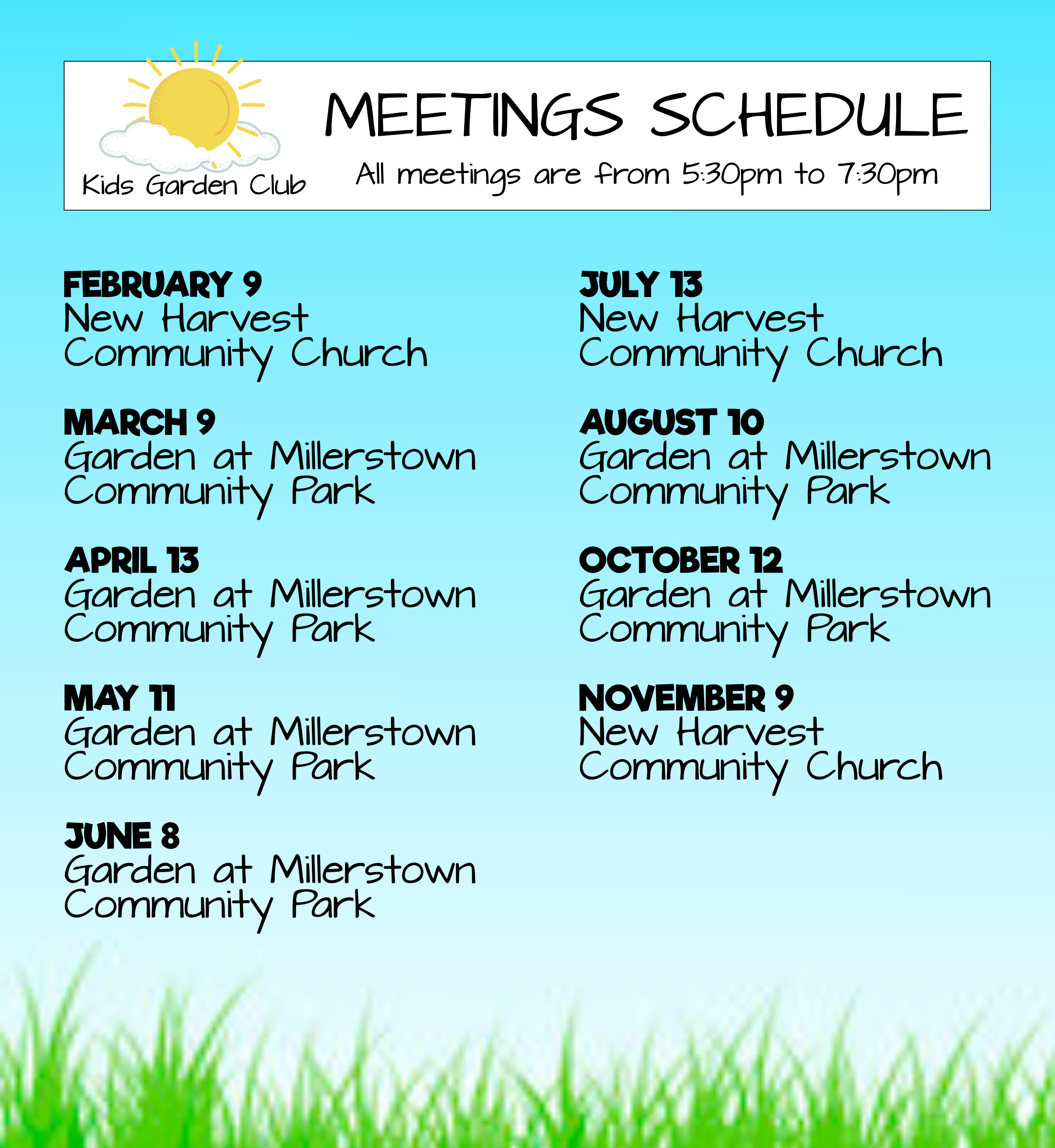 OUR MEETINGS SCHEDULE
PARKTOBERFEST
October 21st – Parktoberfest
Come pick and paint your own pumpkin in the garden!